Welcome to Aesthetics Dental Surgery Website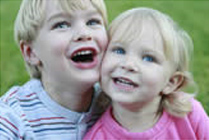 A healthy beautiful smile is an invaluable asset that is attainable by anyone. No one should need to hide their faces behind their hands and be conscious of people's stares. Attain the confidence you desire when you smile and let your smile be infectious to everyone.
Feel free to browse through our website to discover for yourself the various treatments available. We may be able to address your dental concerns whatever they may be.
We welcome you to take the first step to discovering how you can achieve that gorgeous smile.
---
Sometimes your joy is the source of your smile,
But sometimes your smile can be the source of your joy.
(Thich Nhat Hanh,1967 Nobel Peace Prize Nominee)